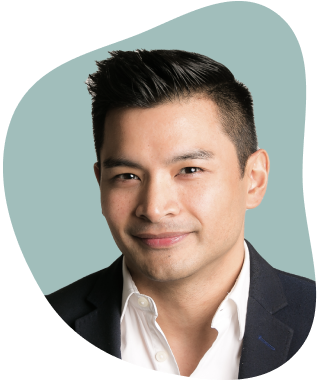 Alan Calimbas
Real Estate Agent
Personal Real Estate Corporation
Real Estate Experience

Growing up, I was always interested in new construction condos and luxury homes, and was great at cultivating strong relationships with people I meet. Working in real estate is an amazing marriage of both of these! Thanks to my background in management and running my own businesses, I've been able to transfer many skills and client relationships to the world of real estate. It's all about cultivating strong relationships and how you make people feel at the end of the day! My clients appreciate that I really take the time to formulate strategies to achieve their goals. At the end of the day, I want my clients to know that I have their best interests in mind and I will do everything possible to achieve them and beyond!

About me

Before entering real estate, I was a touring musician for 10 years, and also worked in music management (ask me for a few great stories on some household names!). Since leaving the touring life behind, I've returned to my roots as a born-and-raised city boy. My wife and I love being just steps away from the best restaurants, lounges, shopping, events, and the water. In my free time, I dabble in team sports and athletics and enjoy taking my dogs around the city and into parks. In the warmer summer months, my cat will join us in a stroller that my wife pushes around so he can also enjoy the beauty of the city!

Dream home feature

A fully decked out basement: a bowling alley right next to an amazing theatre room with a huge screen to watch all of my favourite movies, TV shows, and the big games!
What clients say about me
"

"I've dealt with Alan now on 3 occasions. Selling, buying, and selling again. He has been nothing short of a dream to deal with. As soon as we sat down and began talking about what worked best for me. He had multiple plans of attack. He comes in with the highest quality of materials for people to see when they come to viewings. He has the best communication with every detail of the process. And no question is too dumb for him to answer if it provides more clarity. I highly recommend Alan to anyone looking to buy or sell. You will not be disappointed in your choice as he will provide an amazing experience from start to finish."

Allan

"

"Alan was referred to us by friends who bought their first two homes with his assistance. Being first-time homebuyers ourselves, we needed a lot of help. He was a one-stop-shop to guide us through the process from start to finish, taking the time to answer questions whenever needed. He made the home buying experience fun with his friendly demeanor, and then when it came to the late-night negotiations he was in it to win for us. We found our perfect home in an older, spacious condo we would update to exactly how we wanted it. Whatever you are looking to do with your new home, he has an extensive network of high-quality connections to help you out…from the home inspection to the lawyer to many various tradespeople, he probably knows a guy for that. I suppose one day we'll move from here and will need his services again…until then all I can say is if you're looking for someone you can trust to act in your best interest and find you the home you want, Alan is your guy."

Jeremy and Jackie
See if this Properly agent is right for you
Get started with a customized buy and sell plan when you match with a Properly agent.