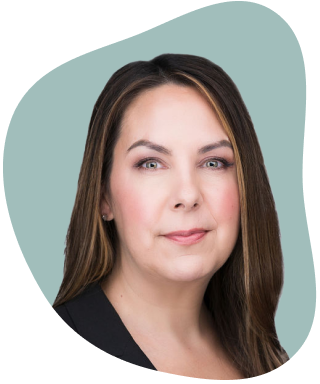 Michelle Anderson
Real Estate Agent
Real Estate Experience

Prior to real estate I worked in telecommunications and software sales. I travelled frequently, and was finding it tough to miss so many of my kids' hockey games. Real estate allows me to interact with new clients and neighbours while still being close to my family, and helping others find the perfect home for their own! The move to real estate has taught me how much I love helping people find out what they want in a dream home, and then helping them make it happen. My skills at accessorizing a home to look its best and connecting with clients is always considered a plus!

About me

I've had the opportunity to travel all over the world, and have lived in both Australia and the U.K. Canada always called me home though, and I'm happy to be raising my two boys here with my husband (and pets!) in a family-friendly neighbourhood that perfectly fits our lifestyle. I love that both of my kids can walk to and from school; gaining independence while still having neighbours looking out for them. When I'm not showing houses, you'll probably find me in a freezing cold ice rink cheering on my boys. On the off chance that I'm not with my family or clients, I'm enjoying some "me" time either by swimming, doing pilates, attending a pottery class, or (fingers crossed), napping!

Dream home feature

A giant outdoor pool.
What clients say about me
"

"From our first meeting with Michelle, we felt like we were working with a good friend rather than somebody who was trying to make a quick sale. Michelle generously offered her expertise and gave us some pointers to get our place market ready, then offered her services to help us find a new home. We visited a few homes then finally found our dream home after a few months in an absolutely CRAZY market during Covid. Once we landed our new home, Michelle listed our house and sold it at a price significantly higher than the list price in less than a week. Buying and selling a house is an intimidating process (to say the least), but Michelle made it way easier and exciting than we had expected. I would (and will) absolutely recommend her to anyone."

Shon and Colleen

"

"We recently purchased a home with Michelle Anderson as our agent. We've been impressed with her commitment, knowledge, and responsiveness. She offered helpful advice when we asked, but also gave us the space to make decisions on our own. She demonstrated impressive initiative and organization and dealt with all the details around viewings, an inspection, and the purchase. All of this led to a purchasing process that was smooth and painless. We highly recommend Michelle!"

Jessica and John
See if this Properly agent is right for you
Get started with a customized buy and sell plan when you match with a Properly agent.