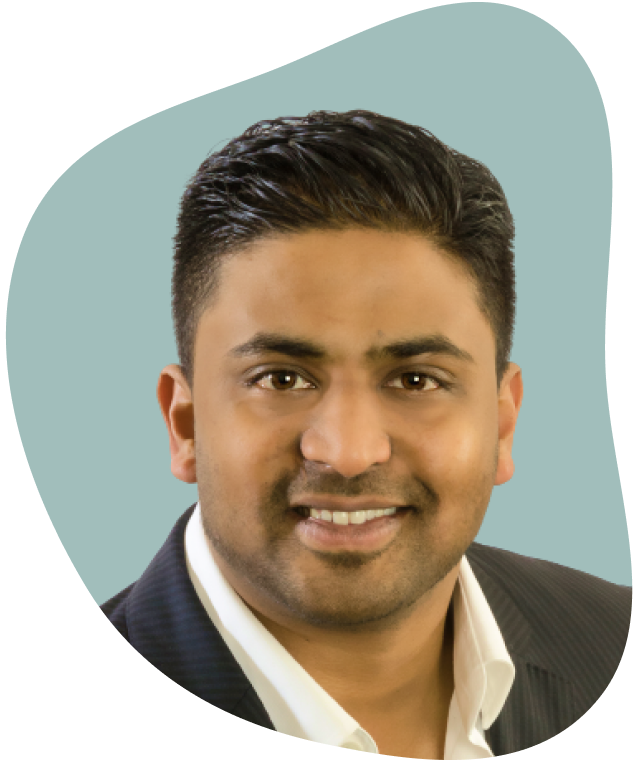 Shan Siva
Real Estate Agent
Real Estate Experience

I like to start out every relationship by truly building a great rapport with my clients. I aim to be genuine, kind, empathetic, and knowledgeable about what they truly need. As a veteran of 15 years in real estate, I'm always looking out for my client's best interests, advising them on purchasing the right home that meets their needs, or helping them sell as efficiently as possible, while understanding the entire process. I have a good understanding of the financial aspect of the business, and ensure nothing comes as a surprise - unless it's how much they love their new home!

About me

Having grown up in Mississauga, I know the city inside and out. My family and I love the diversity that comes with living in the GTA - amazing food and culture from all over the world! In addition to everything the GTA has to offer, we love spending time in cottage country; from skiing, to boating, to camping, we're all about spending time outdoors. Experiencing everything the world has to offer is something I take as a challenge, and I feel truly blessed to have travelled many parts of the world!

Languages spoken

English, Tamil

Dream home feature

A gym (with a basketball court), or a beautiful boat (for my fictional lakehouse).
What clients say about me
"

"Shan was an incredible asset on our home buying and selling journey. From the moment he first visited our home and offered advice on what needed updating, to working through offers, he was always patient, knowledgeable and professional. His commitment to his clients is undeniable as he steered us away from homes that were not our fit and never pressured us into making rash decisions. We were able to get our dream home thanks to Shan's ability to get us into the house we wanted right away, and quickly put an offer on the home. When listing our house, Shan was just as professional, he organized professional photos, a video tour of the house and showcased our home beautifully. Shan was an excellent communicator during the selling process and was able to attract 50+ showings in just a few days, which resulted in the quick sale of our home. We feel very fortunate that Shan was our realtor, he looks out for his clients and is trustworthy, honest, and dependable."

George and Rachel K.