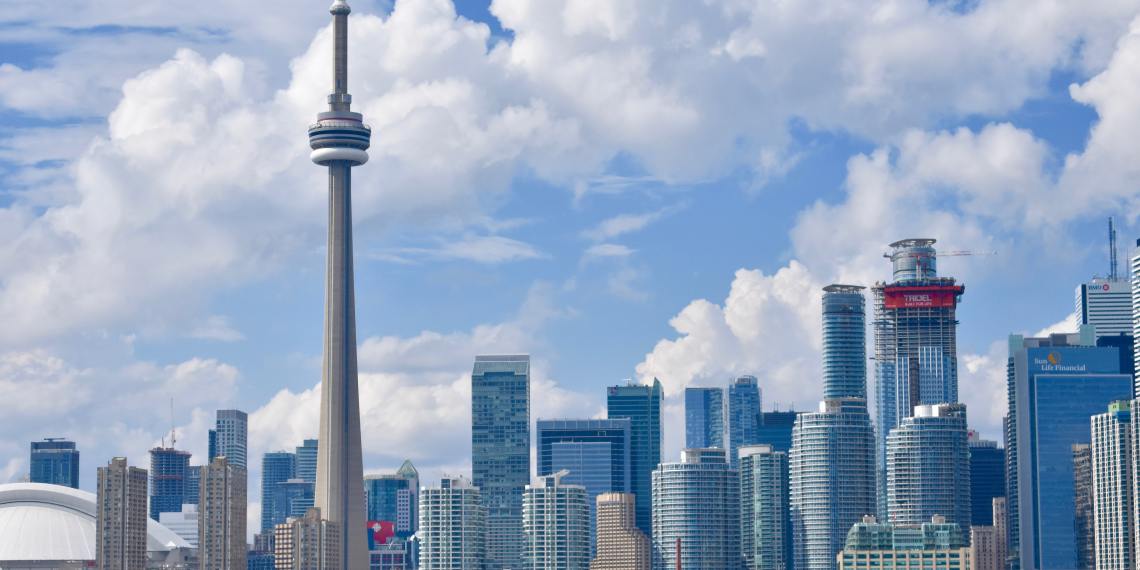 A breakdown of Toronto real estate fees
Properly
is a different kind of real estate brokerage. It's the stress-free, full-service, modern way to move.
Learn more
Here's a closer look at what you can expect to pay in Toronto real estate fees.
Looking to buy a new home in Toronto, but need to sell your old place first?
One of the fees you'll be expected to pay is your Realtor's commission and the commission for the buyer's agent. These fees are calculated as a percentage of the home's final selling price, which can have a significant impact on how much you actually earn from the transaction.
This guide provides a breakdown of how Realtor fees work in Toronto and what buyers and sellers need to know to get the most value for their dollar.
How much are typical Toronto Realtor fees?
Realtors are service providers. They assist you or the buyer with every aspect of the sale, from navigating legal paperwork to handling negotiations and more. And like most things in life, you truly do get what you pay for.
In Toronto and other cities in Ontario, the standard real estate commission is 5%, which is usually split equally between the buyer's agent and seller's agent. For example, if a home in Toronto sold for $250,000, then the total real estate commission paid would be $12,500—or $6,250 to each agent.
However, the commission split can vary depending on the terms arranged by the seller. For example, the seller may want to give the buyer's agent 3%, and their own agent will keep 2% to encourage more showings of the home. This split is entirely negotiable and is often used as a strategic tool to help sell homes faster.
The good news for home sellers is that you only pay commissions when and if your home sells. These fees are paid at the time of closing, so if your home doesn't sell, or if a transaction falls through, you're not obligated to pay commissions to either agent.
Why Toronto Realtor fees matter
As a seller, knowing how much you will pay to sell your home can make a huge difference when it comes to choosing a listing price and accepting an offer. It's not enough to look at the base amount—you must also understand how much of the sale will actually end up in your pocket.
Additionally, not all real estate agent services are created equal, regardless of price. Agents should be able to justify their fees and what's included, along with how they'll achieve results for you. It's a good idea to have this conversation with the agent before hiring them to ensure an optimal outcome for both sides.
Seller's agent commission
Since you're paying as much as 5% of your home's selling price to Realtors, you deserve to know exactly what you're paying for. Ask your Realtor about what their fees include. Will they take professional photos or offer a video tour? Do they help with home staging? Will they be readily available for showings and proactively market your home?
Sometimes, it's worth it to pay a little more if it means getting more value from the service.
Buyer's agent commission
The seller typically pays commissions for the buyer's agent and seller's agent. However, there are no laws stating how much of the sale the buyer's agent is entitled to. If a seller is offering the buyer's agent less than half of the commission split, then the buyer's agent may be less inclined to show the home to their clients.
As a buyer, this means that you may not be seeing all of the available homes on the market that fit your criteria. This could draw out the home-finding process or make you miss out on buying a home that would have been perfect for you.
It's a good idea to talk with your real estate agent upfront to avoid these potential circumstances.
How to negotiate on real estate fees in Toronto
If you're not eager to pay 5% in real estate commission fees, you may be able to negotiate a lower rate with your agent and/or the buyer's agent. When hiring an agent, you could ask them if they can lower their fees—many of them will do it to secure the listing.
However, keep in mind that agents who accept lower fees may be unable or unwilling to offer more than the bare minimum services. If you need to sell quickly or get top dollar for your home, it could be worthwhile to work with a full service agent at a higher cost.
An alternative:
Working with Properly
One way to maximize your value for your money in Toronto is to work with Properly. Properly is the smarter way to move: with Properly's Sale Assurance, you can buy when you find the home you love, then settle into your new home while our experts get you the best price on the market for your old one. Here's how it works:
Step 1
Buy using your current home's equity
Properly's Sale Assurance allows you to access your equity and secure financing when you need it, so you never miss a chance at the right home.
Step 2
Move on your terms
With our Sale Assurance commitment, you can buy and sell on your timeline – there's no financial pressure to line up dates.
Step 3
Sell from the comfort of your new home
While you settle into your new place, Properly will prep, list, and show your old home to get you the best price on the market.
Properly is a Canadian tech-enabled real estate brokerage transforming the home buying and selling experience as the only service in Canada that helps homeowners to buy before they sell.
Buy with confidence.
Sell without stress.
Start your search for your next home with our comprehensive, personalized home valuation.
Get started
Read next
See more posts