Home Buying 101: How to upgrade to a new home in Canada
June 24th 2020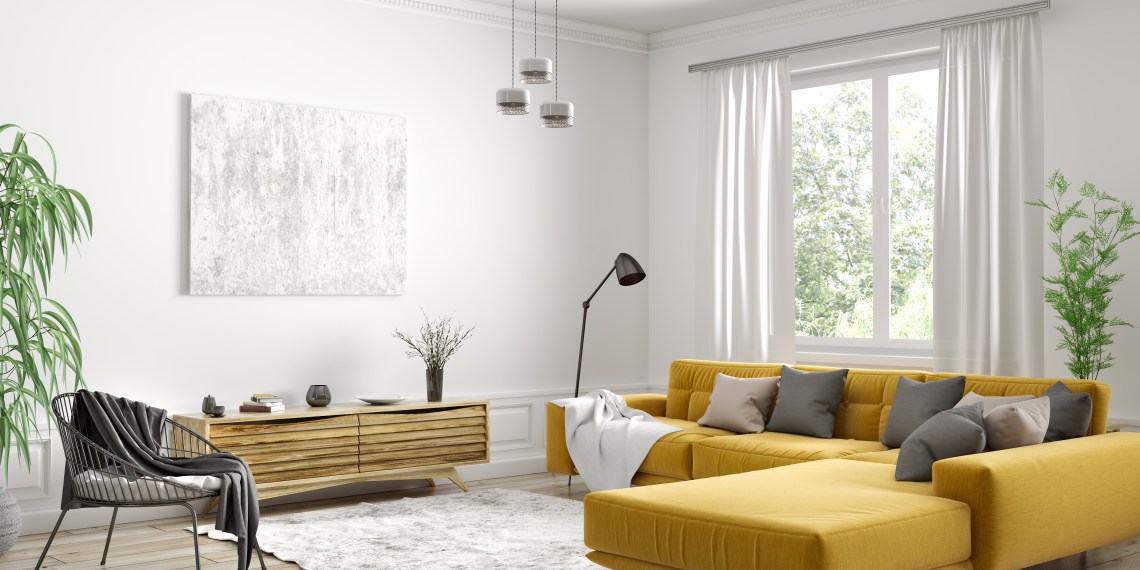 Properly is the smarter way to move: buy when you find the home you love, then settle into your new home while our experts get you the best price on the market for your old one. Visit properly.ca to get started.
Let's talk buying a new home. Whether you're moving out of your first condo, trading-up from your current home to accommodate a growing family, or looking for a home with some outdoor space, the home upgrade process has a lot of moving parts you'll need to consider. We've broken the process of home buying into simple steps so you can feel prepared for the exciting journey ahead.
1. Determine Your Home-Upgrade Readiness
Buying a home in Canada is a big step—one you'll want to make sure you're ready to take. Here are some questions that might help you determine whether you're ready for the commitment:
Do you need to sell your current home first?
Can you realistically buy another home

before

you sell your current home or condo?
Do you have enough savings for a down payment?
Is your income steady?
Are you ready to settle in a specific location?
What does the local real estate market look like (buyer's market vs. seller's market)?
Can you afford the maintenance and upkeep of a larger home?
If you answered yes to the above, then you might be ready to begin your home upgrade journey!
Not sure of the answers to all of those questions, or uncertain about where to start? Properly is here to help. Set up a call with our team to tell us about your move, and understand your options – it's free, and there's no commitment required.
2. Know your buying power
It's important to know the value of your existing home before you start looking at new homes. The value of your home or condo may have changed since you purchased it, and the difference in value may affect how much you can afford to spend on your next home depending on how much equity you've built up.
If you're in the City of Toronto, Ottawa, or Calgary, you can check the value of your home automatically and for free with a ProperPrice™ Report from Properly.
3. Figure out how much house you can afford
Home price isn't the only cost you need to consider when budgeting for a new home – especially if you're upgrading. You should consider how property taxes, utilities, and homeowner's insurance may differ from your current home. You should also allocate some money to repairs and upkeep depending on the age of the home.
A rule of thumb is to spend no more than 32% of your gross monthly income on your home expenses, including mortgage payments and utilities. In addition, your entire debt load (including the mortgage) should be no more than 40% of your gross monthly income.
4. Investigate the costs the home buying process
You'll also want to consider the costs involved in the process of buying a new home, as they extend beyond real estate fees. Most of these costs are wrapped into the closing on your home, but they still may affect what you can afford.
Typically, the higher the price of a home, the higher the closing costs. Additional closing costs in Canada can range from 3% to 4% of the home price. For example, if a home costs $250,000, then you can expect to pay anywhere from $7,500 to $10,000 in additional closing costs.
These costs may include but are not limited to:
Property evaluation fee
Land survey fee
Title insurance
Legal costs
Prepaid property taxes
Home inspection & water inspection
In addition, you will need to budget for moving costs. Even if you plan on handling all the moving yourself, you're still putting wear and tear on your vehicle. Also, you may need to rent a truck or storage unit to facilitate the move.
5. Gather documents for your mortgage
You'll need to provide a number of documents with your mortgage application. Here's a basic checklist to get you started:
Proof of employment, including salary information (a paycheck stub or letter from your employer will do)
Any additional sources of income
Bank savings and investment statements
Documents related to any outstanding debts, such as a car loan
Your lender may have additional requirements to buy homes in Canada. You may also want to get a mortgage pre-approval before you start shopping for a home, especially if you are currently paying a mortgage on your current home. Pre-approval will give you more confidence in your search, and help you understand whether you can manage two mortgages if your current home doesn't sell quickly.
6. Start searching for properties
Once you've laid the groundwork, it's time to start searching for homes for sale in Canada. Many people choose to start looking at homes online to narrow their options before reaching out to an agent or booking tours. If you're searching in the Greater Toronto Area, you can see all of the homes for sales plus their ProperPrice™ at properly.ca/buy. Once you find a place you think you might love, you can request a tour, and we'll match you with one of our top-rated Real Estate Agents.
Prefer to begin your search with a Real Estate Agent? Set up a call with our team to get matched with one of our experienced local Real Estate Agents in the Greater Toronto Area, who will recommend personalized listings, schedule showings, and negotiate your winning offer.
Properly is the smarter way to move
With Properly, you can buy when you find the home you love, then settle into your new home while our experts get you the best price on the market for your old one. Learn more about how Properly helps you buy before you sell and move on your terms at properly.ca, and get in touch with our team whenever you're ready to get started.