Home Values 101: How to value a home in Canada
June 7th 2020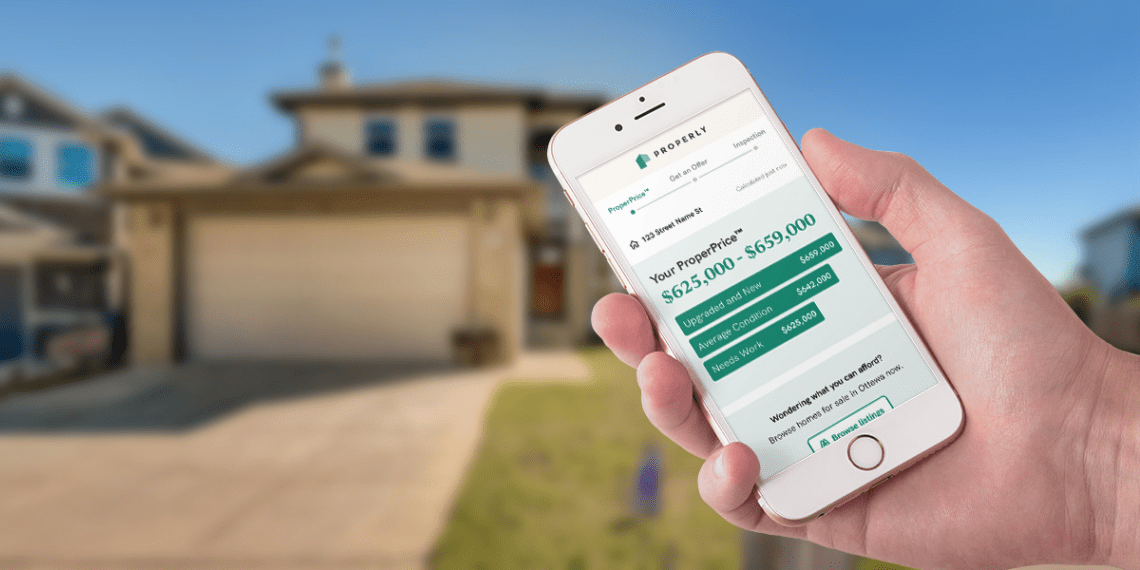 Are you looking to move? Learn how to estimate your home's value so you can buy and sell with confidence.
The traditional home valuation process can be complex, but in the simplest terms, a home's value is equivalent to how much a buyer would pay for the home in the current market. This value is based on various factors and will change over time. The property's unique features, its location, and changes in the local and national economy can all impact a home's value. Ultimately, the market is the arbiter of the selling price of a home.
Why should I know my home's value?
Your home is likely your biggest financial asset. Finding out what it is worth will help you get a better understanding of your overall financial health.
If you are planning to move, you will base the list price of your current property relative to its estimated value to attract buyers. Knowing your home's value can also give you an idea of your net worth and help you plan for the various costs associated with upgrading to a new home.
Understand your options – It is important to know what factors can impact your home's value in case you can and want to adjust them. For example, if your home's worth is negatively affected by outdated features or the lack of an extension, you may want to consider renovating certain areas to increase the value.
Move with confidence – Understanding your home's value can help you be more confident in your sale. Although the value of some features may be subjective, knowing the underlying value of your home can help you sell within a reasonable price range and reach a price that satisfies all parties.
Plan your move – Thinking of buying a new home? Estimating the value of your current property can give you a better idea of when and where to move. For example, if you know how much you can get from the sale of your current home, you can start looking for new properties within that price range to better understand your purchasing power. Similarly, if your home is worth less than you expected, you can take time to improve features that increase the property's overall value and move at a more opportune moment.
How to Value Your Home
Homeowners have the option to hire real estate professionals to estimate the value of their homes or use data-driven online tools for more accurate and efficient results.
Properly uses rich data to estimate the value of properties across the country. Through a combination of advanced data modelling and real estate expertise, we pull the actual sold prices of homes with similar features and use these as an input to benchmark your home's value. Homeowners can type in their address and get an estimate within minutes.

Let's explore how it works.
Comparable Homes – The Pillar of All Valuation Models
First and foremost, the Properly home valuation process relies on comparables. Comparables are recently sold homes with similar features to your home.

To find a representative comparable home, we look for several factors. These are not ordered by importance, as the valuation process may weight these differently depending on the available information:

Recency – we look for homes sold within the last 6 months; the more recent, the better
Features – the home should share features with yours such as size, number of bathrooms and bedrooms, home type and style, home age, interior finish quality, basement development, and number of enclosed parking spots
Distance – the closer the better; a comparable home should be located in the same neighbourhood as your home
Location Features – if your home has a unique location feature such as lake access while other homes in the community don't, we will use comparables that also have lake access
In a perfect world, Properly is able to locate a group of comparables that sold very recently, share all the same features as your home, are located on the same street as yours and have a similar location. Unfortunately for the valuation process, homes are seldom the exact same, so we have to weigh these four categories to determine the most accurate matches for your home and adjust for the similarities and differences.
Get a ProperPrice™ Report
If you're in the City of Toronto, Calgary, or Ottawa, you can get an automatic, accurate and free home valuation with a a ProperPrice™ Report. Your report is always up-to-date meaning you can track your home value over time. ProperPrice™ Reports were developed by a team of technology experts and real estate professionals, and have been rigorously tested on over 150,000+ sold homes (and counting!).
The underlying technology is called an Automated Valuation Model (AVM). Properly's AVM considers all the key attributes of a home, as well as hundreds of thousands of other data points to deliver a valuation. Using over 75 distinct data sources, we model the effects of market trends on your particular home. By building an AVM, we are able to offer our customers a remarkably accurate home valuation tool in a matter of minutes.

Using advanced technology, the AVM is able to take more data points into account than a human ever could and it does so nearly instantly. The AVM considers the quality of nearby schools, comparable sales, neighbourhood density, transit accessibility, crime rates, proximity to highways and businesses, and much more ensuring that the ProperPrice™ you receive is reflective of your home's current value.
What else impacts the value of my home?
A property's value is influenced by a variety of factors, such as location, unique features, and market timing. You can manage the sale of your home with confidence by monitoring its value over time.
Market Trends Analysis – We look at the level of competition and sales activity in your community. Sales volumes and competition can have a profound impact on the value of your home. For example, if your home is in a very desirable neighbourhood with few homes available, the value of your home will likely be increased. Conversely, if your home is in an area where there are few home buyers and there are many similar properties listed, your home value will likely be deflated. Our pricing experts will evaluate the need to increase or decrease your offer price based on the amount of competition in your neighbourhood relative to the number of historical sales.
Location – Look at similar homes in your neighbourhood or surrounding counties to gauge the price of comparable properties. Homes that have the same number of bedrooms, the same square footage, or are the same distance to popular transport routes may fetch a similar price on the market.
Unique Features – A large garden, newly renovated kitchen, or vintage features may raise your home's value above the average sale price in that area.
Timing – Canada is currently considered a seller's market. This happens when there are more buyers than homes on the market. These conditions change throughout the year and can fluctuate based on national economic trends.
What's Next?
Learn how much your home is worth. If your home is in the City of Toronto, Calgary, or Ottawa, you can get an automatic estimate of your home's value and understand local market conditions with your free ProperPrice™ report. Answer a few questions about your home to get your report. Get your home estimate >
Find your dream home. You can browse all available listings in the Greater Toronto Area and Calgary (Ottawa coming soon!) and set up an alert for homes you might love at properly.ca/buy. When you find a home you love, you can request a commitment-free tour with one of Properly's top-rated Real Estate Agents. Free video tours are also available for many homes. Browse homes >
Move on your terms. When you're ready to buy, you can work with Properly to unlock your equity so that you can secure financing before even listing your current home. Learn more >