Is Now a Good Time to Buy a Home in Canada?
May 14th 2020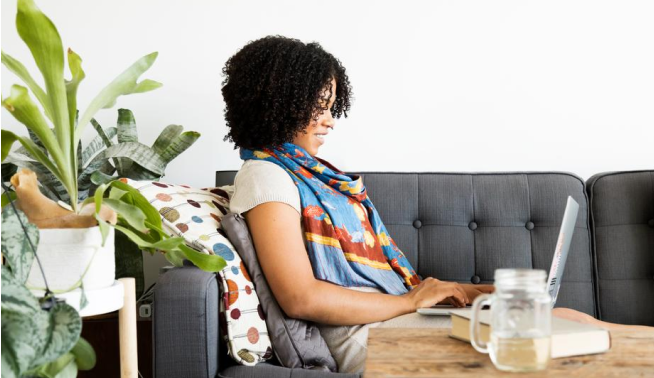 Is now a good time to buy a home in Canada?

Due to COVID-19, you may be hearing conflicting information about the state of the real estate market and the Canadian economy.

Below are some questions we've been hearing from people looking to sell their current home and upgrade into a new home:
Can I even get a mortgage right now?
What's happening in the housing market?
Are prices dropping?
Can I tour a home?
Is now a good time to buy?
We're here to clear those questions up and help you decide if now is a good time to jump into the housing market.
1. Can I even get a mortgage right now?
If you're looking to buy a home, it's worth understanding if you qualify for financing. Applying for a mortgage is one of the most important steps in the process. If you own a home, it's also worth understanding your home value so you can understand your buying power.

It can seem stressful, but it's easier if you have your financial affairs in order and you understand the conditions for qualifying for a mortgage.

Let's explore some of those conditions:
Interest Rates

For home buyers, mortgage rates are at a three year low, making it a historically appealing borrowing environment. Let's explore why rates are low and what that means for your home buying process.

As a home buyer, one of the most critical macroeconomic trends to follow is the Bank of Canada's benchmark interest rate. This key interest rate affects the cost of borrowing for almost every institution and person across the economy. Due to COVID-19, the Bank of Canada has dropped interest rates. After dropping the rate three times in rapid succession to 0.25%, the Bank of Canada has indicated that it intends to keep it steady.

This action has caused 5-year mortgage rates to drop to 2.24% (down 0.5% from a year ago).
Data Source: ratehub.ca – 5 year mortgage rates
Another consideration in terms of the borrowing environment is the mortgage stress test. As of April 2020, the Canadian government lowered the requirements to pass the stress test if you are applying for an insured mortgage (less than 20% downpayment). While this represents positive news for homebuyers (lower interest rates and slightly more lenient stress testing), the pandemic has presented a new challenge for potential buyers. In general, Canadian banks have made it more challenging to acquire a mortgage.

There are three primary drivers of this change, so if they don't apply to you, no need to worry.
Lenders are assessing income and employment statuses with greater scrutiny. If you are a self-employed individual, a lender is much more likely to ask you for more details about your business. In particular, they will want to know whether your historical income will continue or if social distancing has hurt your business and, thus, your take-home pay. If you are an employee for someone else's company, lenders are highly likely to dive into your job security and try to discern whether you are at risk of losing your job. This development is unsurprising as Statistics Canada recently reported that the national unemployment rate grew to 13% in April.
Real estate appraisals are coming back much lower than previously. Mortgages largely hinge on the value of your property, and in the last two months, sales volumes have dropped dramatically, and in many cities, sale prices are on the decline. As a result, appraisers are generally more pessimistic about the state of the market and are likely to appraise your property at a lower level than pre-pandemic. In turn, this grants you less access to capital.
Curious about the current market value of your home? Homeowners in Ottawa and Calgary can check their home value for free and receive updates anytime.
Many lenders have adjusted their Loan-to-Value ratios. Lenders are operating with a lot of caution right now and have primarily decided to loan less money against homes. As they expect home values to drop in the coming months, lenders want to ensure they have enough room to get their investment out should they be forced to foreclose on a property. For example, if you were looking to buy a $500,000 home three months ago, you may have been approved to borrow $450,000 from the bank. That same bank may now only lend $425,000 against that home. If you don't have the extra money for a downpayment, your buying power has now decreased.
2. What is happening in the housing market?
Market Activity
Let's dive into what the housing market looks like in Calgary, Toronto, and Ottawa. A few key variables to assess are the sales, new listings, and corresponding sales to new listings ratio (S/NL Ratio) in each market:
Calgary:
| | | | | |
| --- | --- | --- | --- | --- |
| | Sales | New Listings | S/NL Ratio | Market |
| April 2020 | 573 | 1,425 | 0.40 | Flat |
| March 2020 | 1,177 | 2,418 | 0.49 | Flat |
| February 2020 | 1,197 | 2,518 | 0.48 | Flat |
| April 2019 | 1,544 | 3,126 | 0.49 | Flat |
| April 2018 | 1,514 | 3,564 | 0.42 | Flat |
Toronto:
| | | | | |
| --- | --- | --- | --- | --- |
| | Sales | New Listings | S/NL Ratio | Market |
| April 2020 | 2975 | 6,174 | 0.48 | Flat |
| March 2020 | 8012 | 14,424 | 0.56 | Flat |
| February 2020 | 7256 | 10,613 | 0.68 | Sellers |
| April 2019 | 9042 | 17,205 | 0.53 | Flat |
| April 2018 | 7792 | 16,273 | 0.48 | Flat |
Ottawa:
| | | | | |
| --- | --- | --- | --- | --- |
| | Sales | New Listings | S/NL Ratio | Market |
| April 2020 | 700 | 920 | 0.76 | Sellers |
| March 2020 | 1,170 | 1,579 | 0.74 | Sellers |
| February 2020 | 835 | 1,105 | 0.76 | Sellers |
| January 2020 | 558 | 798 | 0.70 | Sellers |
Let's walk through these charts to explain what they mean for you.
The first data column displays the sales in each city in different months. As you can see, sales are much lower than usual for this time of year. April is typically the start of the hot spring housing market. One would expect a significant uptick in sales from the previous month. Instead, we have seen in both Toronto and Calgary that sales volumes were roughly one-third of their levels a year ago.
The second data column displays new listings. New listings are the total number of homes added to the available housing stock in a given month. Similar to sales volumes, we would expect the spring market to bring with it many new listings, but sellers have been hesitant to list their homes during the pandemic. The final two columns display the sales-to-new listings ratio and the associated type of market, based on that ratio. The typical thresholds for each type of market are as follows:
| | |
| --- | --- |
| S/NL Ratio | Type of Market |
| < 0.4 | Buyers |
| 0.4 – 0.6 | Flat |
| > 0.6 | Sellers |
In terms of the impact for you, these charts hold mixed results. With the extreme hit to sales volumes, many sellers are more inclined to negotiate with potential buyers. These trends give a buyer a lot of power when you make an offer on a home. For hot markets like Ottawa and Toronto, many listings that would have previously received a bidding war between multiple buyers now have just one interested party. In the absence of bidding wars, it is more likely you will have the leverage to negotiate the sale price. In already depressed markets like Calgary, many homes are sitting on the market for longer than sellers expected (we have already seen the average days on market begin to climb). As a buyer, if you believe the fair value of the home is well below the list price, your offer is more likely to be entertained.
On the flip side, the lower new listings levels provide you with fewer homes to consider in your purchasing decision. New listings have decreased at a slower rate than sales in most markets, so the balance of power is still in the hands of buyers, but options may be limited. Ottawa seems to be an exemption to the rule here, as our data indicates new listings dropped at an even faster rate than sales, meaning sellers still have a strong position.
When it comes to the sales-to-new listings ratio, we have witnessed a sharp decline in both Calgary and Toronto. This data further confirms that the balance of power is shifting. In particular, Calgary's sales/new listings ratio is bordering on a buyers market. This shift should occur in the coming months, thus giving homebuyers even more options at better prices. Conversely, Ottawa hasn't witnessed a change at this point, so it is unclear if the pandemic will truly slow the market's momentum.
3. Are prices dropping?
The next area you are likely curious about is home prices.

Looking at the average or median home prices in a month can be an unclear indicator of actual changes in the market. Some months happen to have more low priced sales, and some happen to have more high priced sales, which causes variability. For example, for the past two years, home prices in Ottawa have trended upwards every month, but looking at average or median price shows some down and some up months over that period.
Another way to look at housing prices is by using the home price index (HPI). Both the Canadian Real Estate Association and Teranet produce HPIs for major Canadian cities. The HPI is calculated by monitoring the average sale price for homes in different cities and normalizing the prices for features such as size, bedrooms, and bathrooms.
A limitation of using an index is the smoothing of the data over time. Hence, both significant increases and decreases in home prices tend to be minimized and spread over several months.
Calgary:
| | | |
| --- | --- | --- |
| | Average Price | HPI |
| April 2020 | $422,655 | $460,600 |
| March 2020 | $448,497 | $462,000 |
| February 2020 | $448,976 | $460,100 |
| January 2020 | $451,824 | $461,100 |
Toronto:
| | | |
| --- | --- | --- |
| | Average Price | HPI |
| April 2020 | $821,392 | $961,610 |
| March 2020 | $902,680 | $960,100 |
| February 2020 | $910,290 | $938,500 |
| January 2020 | $839,363 | $919,600 |
Ottawa:
| | | |
| --- | --- | --- |
| | Average Price | HPI |
| April 2020 | $492,172 | $523,600 |
| March 2020 | $539,755 | $518,000 |
| February 2020 | $524,785 | $506,900 |
| January 2020 | $494,929 | $496,800 |
When looking at average prices, all three cities have witnessed a decline in April 2020 when compared to March 2020. Year-over-year, the results are slightly different. Calgary's average home prices are down 8.3% from a year ago. Conversely, Ottawa's average home prices are up 3%, and Toronto's average home prices are up 0.1% from a year ago.
As you can see, the HPI values are more smoothed. As such, only Calgary has seen a price decline in terms of HPI. Diving further into the Calgary data shows that six of Calgary's eight zones have seen HPI price declines.
| | | | | | |
| --- | --- | --- | --- | --- | --- |
| Zone | Benchmark Price | One Month Change | Three Month Change | One Year Change | Three Year Change |
| City Center | $649,400 | -0.41% | 0.84% | -3.66% | -6.65% |
| East | $324,900 | -0.25% | -0.78% | -1.07% | -1.88% |
| North | $404,300 | 0.11% | 0.32% | -0.52% | -5.65% |
| NE | $352,700 | -0.50% | -0.70% | -2.31% | -6.46% |
| NW | $514,800 | 0.15% | -0.60% | -1.05% | -5.83% |
| South | $445,300 | -0.79% | -0.11% | 0.05% | -6.53% |
| SE | $433,100 | -0.26% | -0.57% | 0.21% | -3.60% |
| West | $668,800 | -0.50% | 0.46% | -2.10% | -5.11% |
Assessing the price data shows again that we may be entering an attractive time to purchase a home. Prices appear to be trending downwards across Canadian markets, which may make your dream home more attainable than before. It is unclear if prices will drop further.
Of course, there is a downside if you are looking to sell. Your home may be worth less than it was just a few months ago. Depending on the community you want to move to, the decline in the value of your current home or future home may be more significant. For example, if you live in the South of Calgary and are planning on a move to the North, your current home may have declined in value more than your future home so that you would have less purchasing power. Conversely, if you were making the opposite move, you'd have more purchasing power than before. More generally, if you are considering an upgrade, there is a good chance price movements are working in your favour. High dollar value homes have seen price declines greater than those of low value homes.
4. Can I still see homes?

Yes, you can still see homes! The best option to see a new home is to book a Free Virtual Tour. Your Properly Real Estate Agent will help you tour new houses from the safety and comfort of your home. Here's how it works:
1. Look for newly listed homes on Properly.ca/Buy and keep an eye on what's available from the safety of your own home.
2. Once you've found a new home you love, you can book a virtual tour that works with your schedule.
3. Many Canadians are familiar with video chatting these days through Zoom, Facebook, Skype or other tools. We are flexible and open to working with the tool you are most comfortable to enable your virtual tour.
5. So, should I buy right now?
Only you can decide whether it is the right time for you to buy a home or not. Purchasing a home is a big decision, with significant financial and emotional implications.

The decision to buy depends on your personal circumstances. Trying to time the market for the best deal is something even professional investors aren't very good at. The pandemic has brought with it a mix of factors that make it both a more and less appealing environment in different ways.
Buy your next home with Properly
If you decide that you are ready to buy, Properly is here to support and simplify your real estate journey so that you can buy and sell with confidence. When you work with Properly, our top-rated, experienced, and data-driven team will be there to support you every step of the way, from determining your purchasing power, to closing on your dream home, to getting top dollar for your current home. Visit properly.ca to learn more.
For more insights into the home buying process in Canada, head back to the Properly blog.