Should you buy first or sell first?
July 13th 2020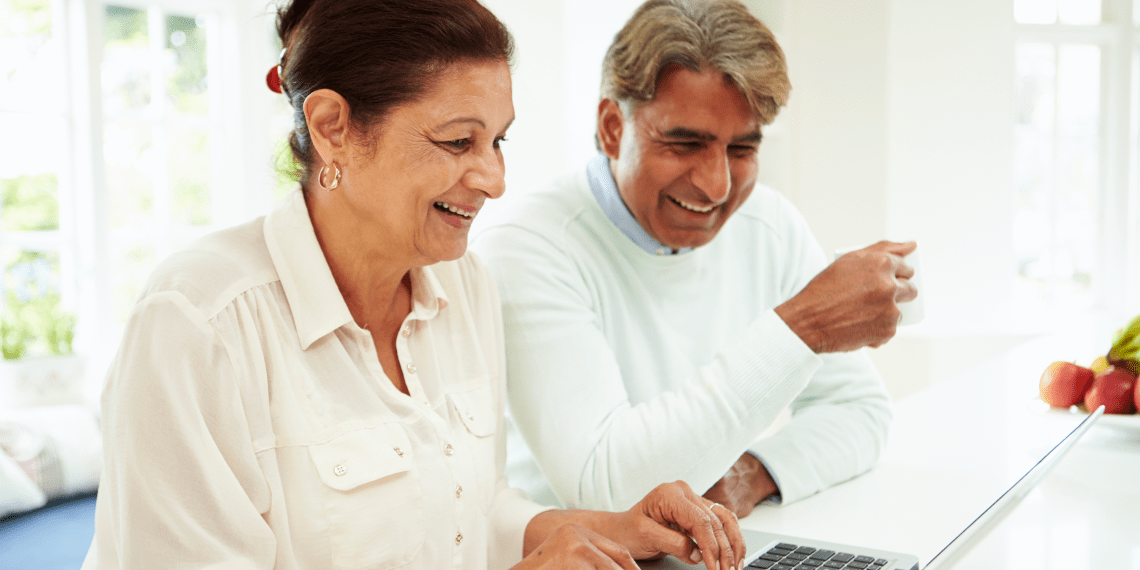 Properly is the smarter way to move: buy when you find the home you love, then settle into your new home while our experts get you the best price on the market for your old one. Visit properly.ca to get started.
After spending a lot more time at home this past year, you might be considering moving to a quieter neighbourhood, or looking to upsize so you and your family have more living space.

One question that has likely come up as you've thought about your move: should you sell your current home first or buy first and worry about the sale later? Managing a purchase and sale at the same time is no walk in the park no matter which transaction you focus on first, so we've outlined the pros and cons to help you determine whether buying or selling first is best for you and your family.

If you're still not sure, or just want to learn more, the Properly team is here to help – get in touch with our experts to better understand your options, including how Properly allows you to maximize the pros of buying first while avoiding the cons.
Sell first,
then

buy a new home
Pros
Unlocking equity
If your biggest concerns are financial, selling your home first is the quickest way to unlock your current home's equity. By selling your home, you'll know exactly how much money you have to put towards your new home purchase. Selling first is the most efficient way to stick to a precise budget.
Confidence
Selling your home first provides you with some much-needed confidence to upgrade to a new home. You have the security of knowing you've completed a critical part of the process.
Cons
Closing date pressure
While selling your house secures your budget, it also establishes a hard and fast deadline for moving out. Having a looming closing date might put an undue rush on your home search process. In a worst-case scenario, this leaves you spending more than you had planned or buying a house you aren't super excited about because of this added pressure. It is stressful trying to line up purchase and sale timelines or needing to move into temporary accommodations.
Moving…twice
Selling your home first tends to makes it difficult to avoid moving twice. You might get stuck having to rent between selling your old home and moving into your new one if you aren't able to align the closing dates, which can be a significant challenge.
Added costs
The additional costs of temporarily relocating before finally moving into your new home can add up quickly. Moving costs, storage costs, and not to mention the time taken out of your days are just a few to consider.
The stress of living through listings
The listing process can be emotionally and financially draining, and it's been made even more stressful by the pandemic. You'll need to manage frequent visits from strangers for repairs, staging, open houses, and showings, not to mention all the added sanitization practices required to sell a home now. You'll often have to get your family out of the house for hours and sacrifice significant amounts of your free time. Plus, if your home is being professionally staged – which is highly recommended to maximize your selling price – you'll need to store your furniture.
Buy first,

then

sell your current home
Pros
Your timelines, your rules
Buying a house before selling means you can act when you find the right home for you – you don't have to worry about aligning with the closing date of your sale, so you're not pressured into rushing such a big decision. When you do find the home you love, you'll have the flexibility to act fast so you don't miss out, which is a requirement in a hot market like Toronto.
Less stress
The process of listing your home and managing showings is a huge endeavour in the best of times, but during a pandemic while you live (and potentially still work) in your place, it can even feel scary. You can avoid the hassle and the stress by buying and moving out first.
A smoother transition
By buying a house before selling, you radically simplify the move-out/move-in process. Moving happens only once, and on your terms – as slowly or quickly as you want.
Family considerations
It's hard to keep a house in the pristine condition required for selling with kids running around. Keeping your home in a show-worthy state is easier if you opt to move out before selling your home. You'll also avoid having to move your kids twice, which can be taxing – both for them and for you.
The right opportunity
Your next home could be your dream home, perhaps in your ideal neighbourhood, with room to grow your family, or with the exact features you're looking for. Maybe it has that dream view of the Toronto skyline or an unbeatable backyard. These opportunities are rare and require buyers to move quickly, which is tough if you're waiting for your existing house to sell.
Cons
Paying two mortgages
The number one concern for those considering buying a house before selling is the risk of owning two properties, even if for a short time, and thus paying two separate mortgages. The financial costs can add additional pressure of finding a buyer quickly, which could provoke you to sell your house for a lower price than you'd initially planned.
Finding the necessary capital
If you're buying a home before selling, you still need to have the money lined up to execute the transaction. And not everyone has a couple hundred thousand dollars in savings ready to throw down on a second home. A bridge loan can offer a possible solution, but that means added interest payments and may come with undesirable conditions and costs.
A third option: The smarter way to move
Choosing whether to buy or sell first when upgrading to a new home is a tricky decision, that comes with a lot of considerations – financially, logistically, and emotionally. If you wish there were a middle ground, we've got good news.
With Properly, you can secure the money you need to buy when you find the home you love, then settle into your new home while our experts get you the best price on the market for your old one. There's no risk of your home not selling, or pressure to sell for less to avoid holding onto two properties. You'll enjoy all of the pros of buying before you sell while avoiding the cons. Here's how it works:
1. Buy using your current home's equity
Properly's Sale Assurance allows you to access your equity and secure financing when you need it, so you never miss a chance at the right home.
2. Move on your terms
With our Sale Assurance commitment, you can buy and sell on your timeline – there's no financial pressure to line up dates.
3. Sell from the comfort of your new home
While you settle into your new place, Properly will prep, list, and show your old home to get you the best price on the market. Learn more and get started at properly.ca.