Take a tour of Toronto's best holiday homes
December 11th 2020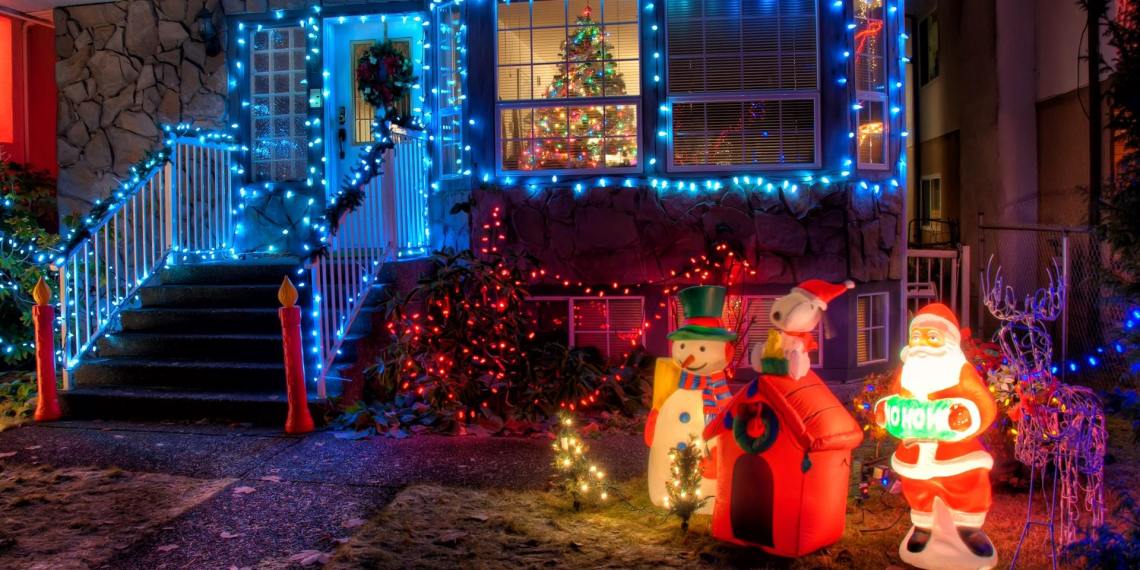 There's nothing like beautiful, nostalgic, or even goofy decorations to get you in the holiday spirit. At a time when many holiday traditions have been put on hold, looking at holiday lights from a safe distance can bring us all some much needed comfort and joy.
Lucky for Torontonians, many Toronto homeowners go all out to spread cheer with holiday displays that rival the city's usual attractions in their own front yards. Here are some of the best places to see truly impressive home holiday decorations across Toronto:
Inglewood Drive (Moore Park)
The larger-than-life inflatable Santas are taking over Inglewood Drive once again this holiday season. The residents on this street have invested in this tradition for years, and there are now more than 40 Santa Clauses that line its sidewalks. The area has become so popular for its holiday decorations that it's lovingly been dubbed "Kringlewood Drive" during the holiday season. But there's a lot more than just Santa Claus here—lights, candy canes, and other decor make these holiday homes a must-see.
Brenyon Way (Scarborough)
The McKenzie family started a holiday lights and inflatables tradition ten years ago when they first moved into their home on Brenyon Way. Now, it's become a bit of a friendly competition, with the McKenzie's and two neighbouring families seeking to outdo each other with their holiday decorations each year. In the end, all three families win, along with anyone who happens to drive down their street.
New this year is a Bluetooth speaker system that plays Christmas music, as well as an eye catching 8-foot-tall CN Tower lawn ornament.
Wild Cherry Lane
(Thornhill)
Also known as Lindsay Lights, Wild Cherry Lane has once again transformed into a holiday winter wonderland. This magical light show – featuring 95,000+ lights across 7 properties, all synchronized to holiday music – has delighted Toronto-area residents for years, dually serving as entertainment and a way to give back.
Admission to the light show is 100% free, and donations are welcome, benefitting Markham Food Bank and Yellow Brick House. This year, a donation box has been placed at the curb so you can maintain your social distance while contributing to a worthy cause. The light shows have raised more than $63,000 for charities since their inception.
165 Benjamin Boake Trail (North York)
One home on Benjamin Boake Trail takes holiday lights to the extreme. With more than 50,000 LEDs, the DeSario family uses their holiday spirit as a way to collect money for Sick Kids Hospital. As an added bonus, the home is only a short walk from Yorkville, where you can extend your holiday light viewing journey at the Village of Yorkville Park.
Do these holiday homes have visions of home upgrades dancing in your head? Visit properly.ca to learn how Properly can help you spend the new year in your perfect new home.