Boo-tiful real estate: The spookiest homes in Ontario and BC
Properly
is a different kind of real estate brokerage. It's the stress-free, full-service, modern way to move.
Learn more
It's that time of year again: Spooky season! We've found the scariest, most haunted Canadian homes (that you'd actually want to live in) across British Columbia and Ontario. So grab a nightlight and a glass of your favourite potion, and snuggle up to browse these gloriously ghostly listings.
What makes a boo-tiful home?
While there are such things as stigmatized listings — where real-life horrors happened — the homes we're sharing are only scary in theory. Historical builds, unique features, horror film locations, and proximity to eerie attractions are what make these spots spook-tacular.
The spookiest listings in and around Toronto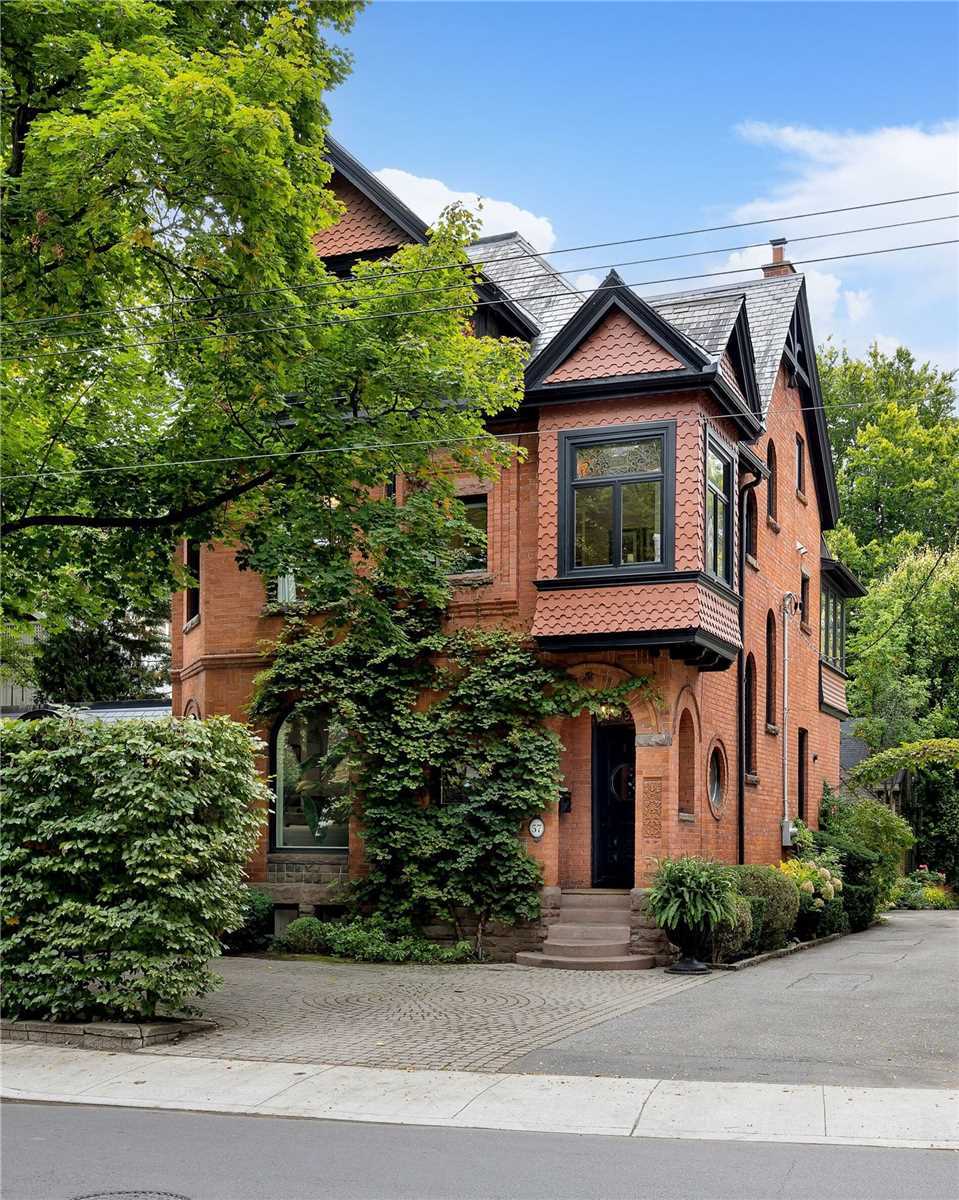 What's spookier than a century home? This stunning Victorian mansion in Toronto has ghost-story-worthy details: like beautiful stained glass, a winding wooden staircase and built-in bookshelves to host your horror collection.
This historic neighbourhood boasts many similarly styled homes, and is just around the corner from Queen's Park — where spirits are rumoured to haunt the legislature building's halls. Also nearby is Annelsey Hall, a university residence that served as the set of iconic sorority slasher Black Christmas (1974).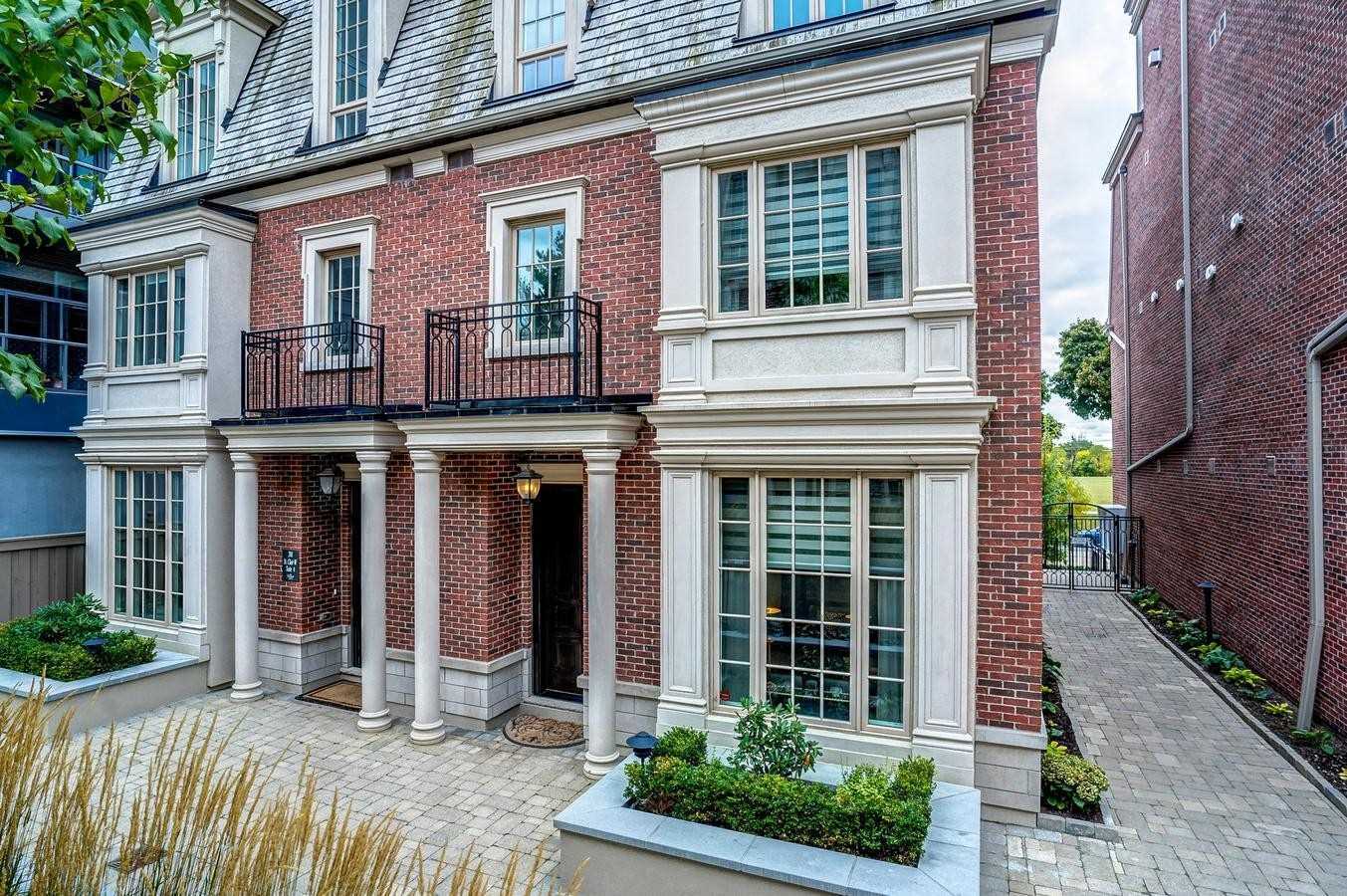 Downtown Toronto is full of haunted places (i.e. The Keg Mansion and Mackenzie House to name a few) yet none are more notorious than the city's chateau, Casa Loma. Apparitions caught on camera, voices wailing through the stables, and unseen hands grabbing visitors are among its most hair-raising tales in Toronto folklore. Ghost tours here are aplenty if you dare to go.
Across the street from the castle grounds are red brick Georgian-style townhouses whose modern, luxurious living do without the things that go bump in the night.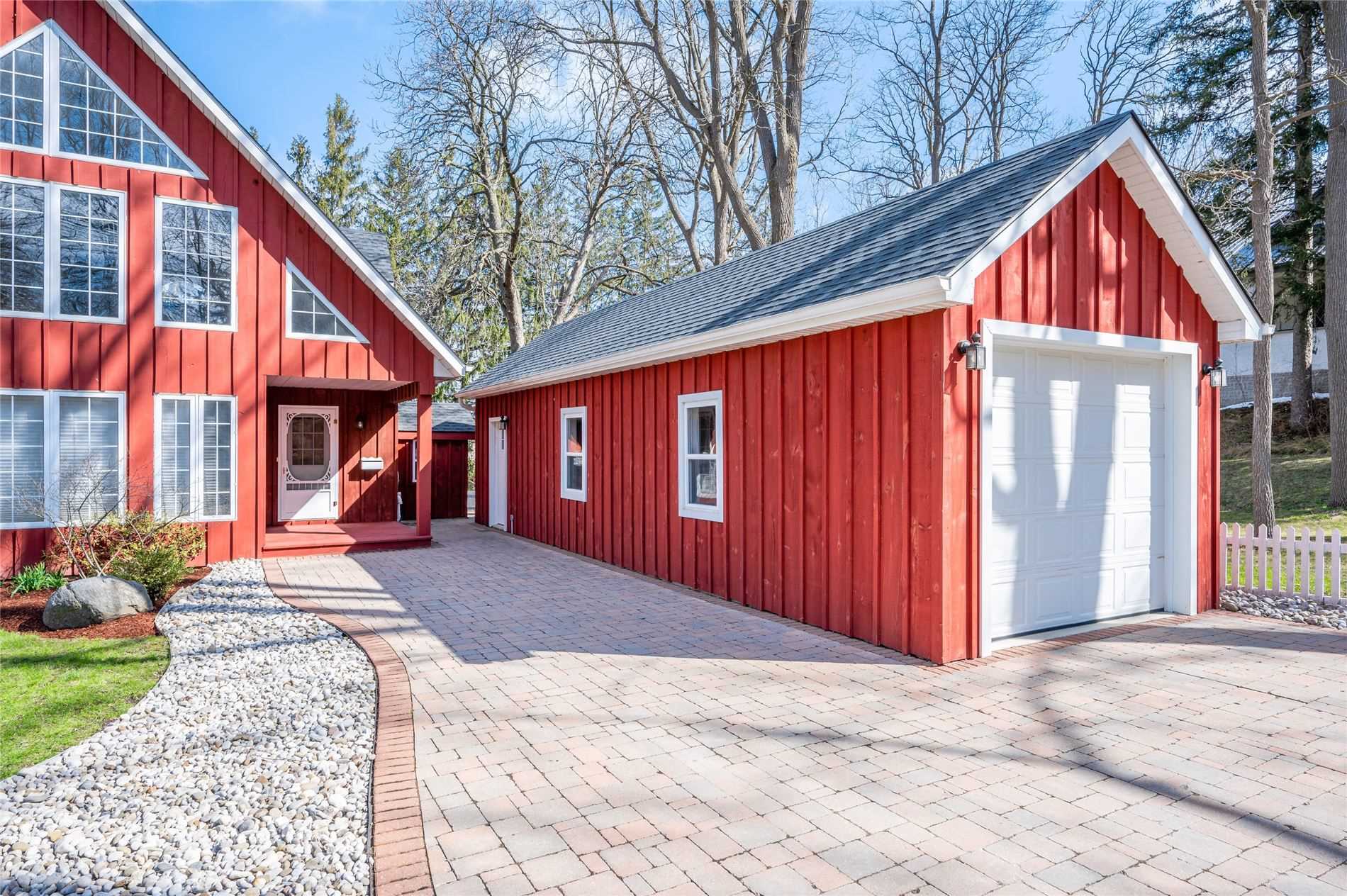 This blood-red country house is a homesteader's dream, in a rural Kitchener-Waterloo locale that oozes Southern Ontario Gothic energy. The supernatural vibes go on to the surrounding woods, home to Devil's Creek and Mt. View Cemetery. Continue down the road and you'll get to Fear Farm, a famous local haunted house.
This home is just outside of downtown Cambridge, where the television adaption of Margaret Atwood's dystopian horror The Handmaid's Tale was filmed. For film and TV buffs, think about checking out the walking tour of "Gilead."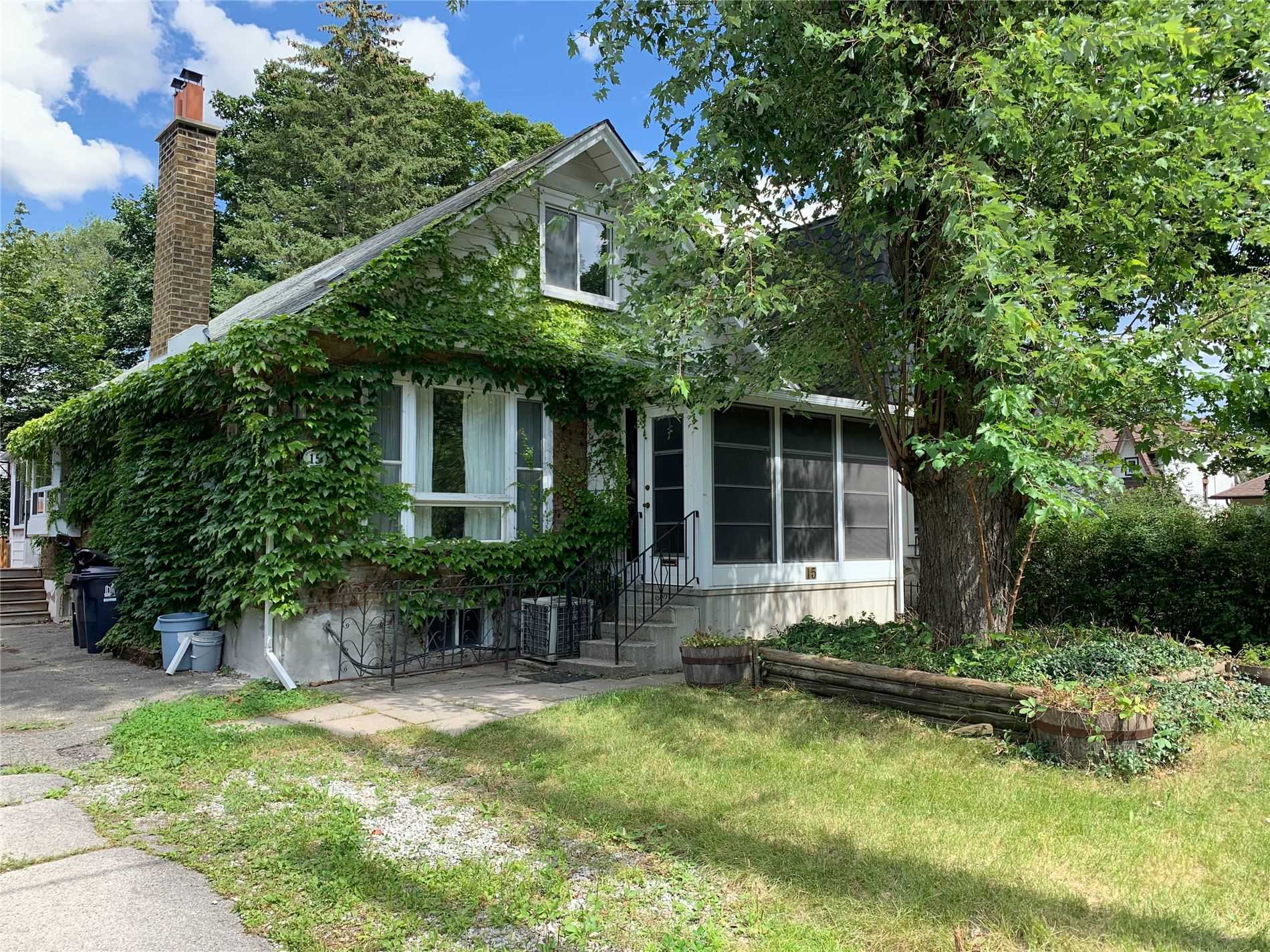 You might recognize the neighbourhood of this charming house, where It was filmed in 2017. Ivy creeping up the facade and a small, mysterious attic door lend themselves nicely to the set of a scary movie. The sprawling backyard is big enough to start a pumpkin patch. Morbid true crime fanaticism aside, this home is truly nothing more than a humble family abode.
The quiet North York neighbourhood of Weston Village isn't haunted like Stephen King's fictional Derry, but its weeping-willow lined streets are suitably spooky. Maybe stay away from the storm drains — just in case.
The spookiest listings in and around Vancouver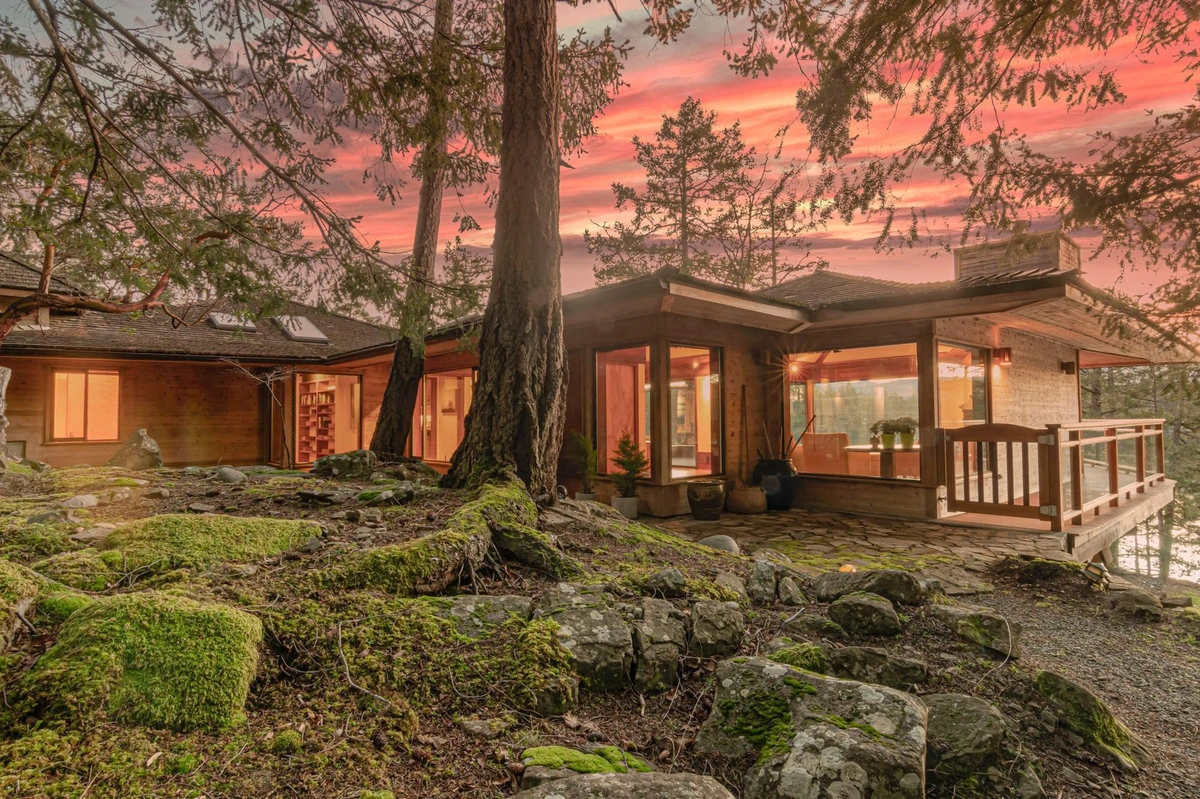 There's something uncanny about the Pacific Northwest. Maybe it's all the fog from the rain, or the sheer number of Sasquatch sightings in British Columbia alone. In any case, Victoria is known as one of Canada's most haunted places, and home to Hatley Castle, where The Changeling was filmed.
This coastal home is on Saltspring Island, part of Vancouver Island's archipelago. The glass and wood architecture is quintessential mid-century modern, and gives a remote cabin in the forest energy. Lookout for haunted ships from your private waterfront property.
Gastown is the original settlement that would later become Vancouver. A devastating fire destroyed most of the area in 1882 — its victims are said to still wander the winding cobblestone streets in the dark.
This renovated historic building's penthouse is anything but dark, with floor-to-ceiling windows that boast natural light and unobstructed mountain views. The private balcony's outdoor firepit is perfect for cozying up and sharing ghost stories.
Across the street is the original Fluevog store from trendsetting Canadian designer John Fluevog, whose weirdly wonderful shoes feature mysterious messages inscripted on their soles, like: Resists alkali, water, acid, fatigue and Satan (AKA the perfect footwear for your paranormal pursuits).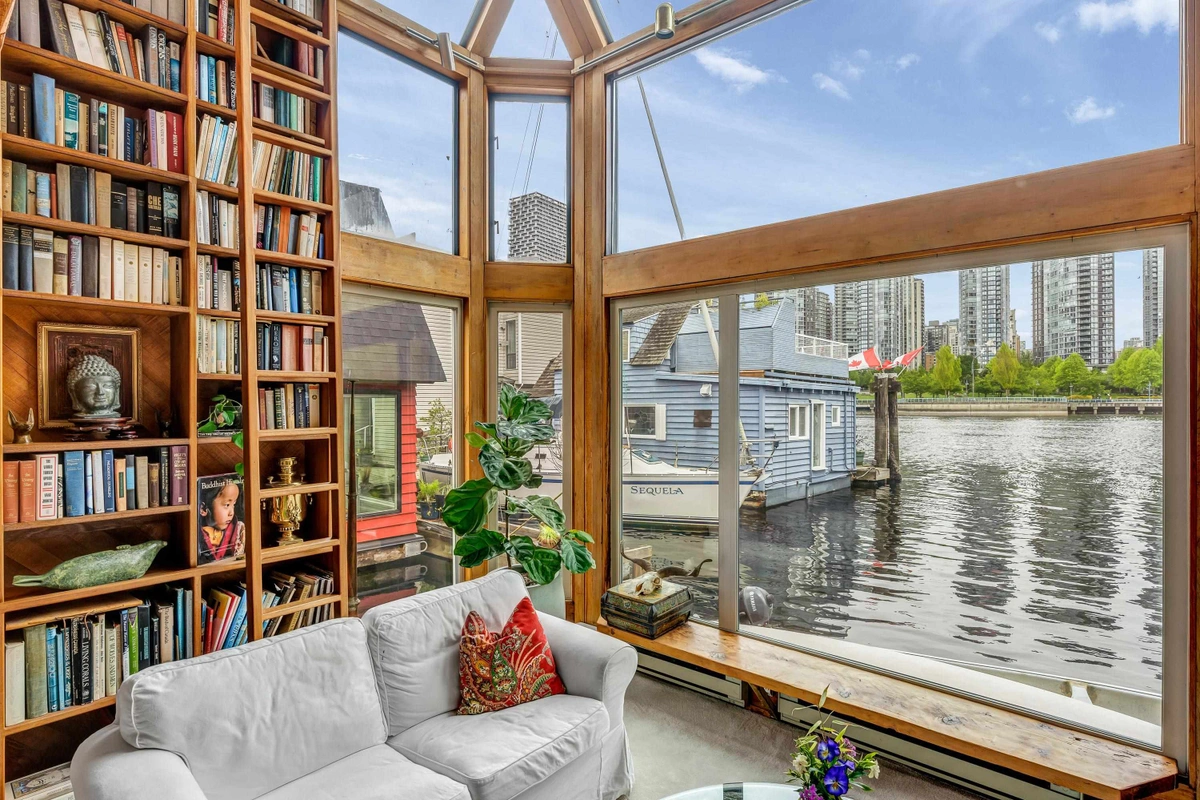 While this houseboat might be more Sleepless in Seattle than Jaws, our take on boo-tiful homes includes the weird and the wonderful. Docked in the marina of Sea Village on Vancouver's Granville Island, this floating home is made for adventurers.
The nearby False Creek is a birdwatching hotspot in Vancouver, where you'll be sure to see conspiracies of ravens and murders of crows flying from the huge windows and rooftop patio.
You're also right by Granville Public Market, where the frightfully long queues for Lee's Donuts are always worth it. This area is also home to the Vancouver Writers Fest, where Canadian authors like Timothy Findley and Alice Munro have treated readers to unsettling tales.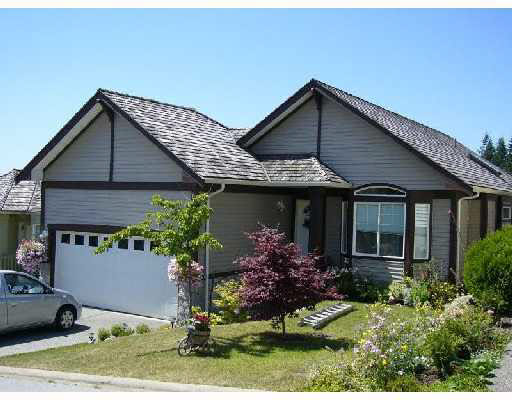 Though Port Moody's name gives the neighbourhood a foreboding feel, the Vancouver-adjacent community is bustling and friendly. An ordinary family dwelling 11 months of the year, in October this home transforms into "Anmore Manor": a seasonal haunted house famous for its freaky frights. Enjoyed by visitors for a small fee, all proceeds from this haunted house are donated to local charities.
Ready for more haunts?
That's easy. Find the creepiest and coolest homes in your neighbourhood with Properly home search!
DISCLAIMER: This article is provided for informational purposes only. It is not an exhaustive review of this topic. The content is not financial or investment advice. No professional relationship of any kind is formed between you and Properly, Properly Brokerage, or Properly Homes. While we have obtained or compiled this information from sources we believe to be reliable, we cannot and do not guarantee its accuracy. We recommend that you consult a trusted professional before taking any action related to this information. Properly is a tech-enabled real estate brokerage that is transforming the home buying and selling experience with AI-powered home valuations and a modern streamlined service. We recommend that you compare and contrast your options, read the fine print, and conduct detailed research into any real estate, loan, and/or investment provider before using their services.
Properly is a Canadian tech-enabled real estate brokerage transforming the home buying and selling experience as the only service in Canada that helps homeowners to buy before they sell.