It's easy to shop local in these Toronto neighbourhoods
December 3rd 2020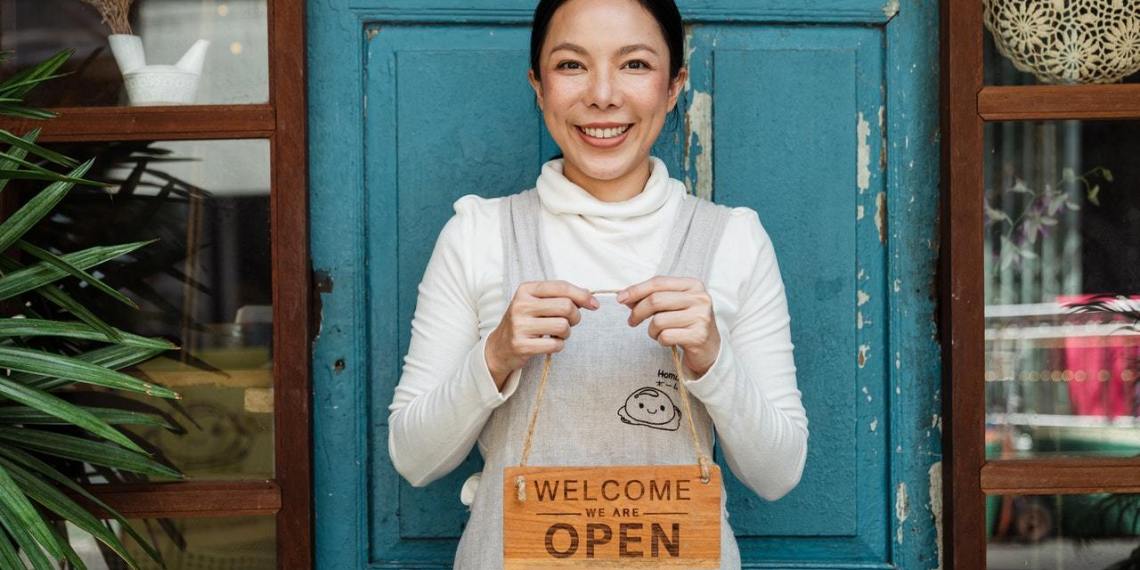 The convenience of big brands can have a certain appeal, but local businesses are what make a place truly unique. They add character to a neighbourhood and give you a special reason to visit. Luckily for Torontonians, we have thousands of local businesses – all of whom need our support more than ever – offering everything from perfect cups of coffee to hand-made furniture. And, when you live in the right neighbourhood in Toronto, shopping locally is easy, since there are plenty of fantastic spots just a short walk away.
Use this neighbourhood guide to find the best places in Toronto to support local businesses.
1. Old Town
Old Town is a collection of neighbourhoods known for their historic architecture and deep roots in Toronto's formation. In fact, Old Town was one of the city's first named neighbourhoods and continues to serve as a hallmark of Toronto's past, present, and future.
Its small business scene is bustling, offering a unique collection of bars, restaurants, jewellery stores, book stores, a recording studio, clothing boutiques, and spas, among many others. It's home to the St. Lawrence Market, which is a prime foodie hotspot. The market is brimming with locally made foods and artisanal goods, including artwork, souvenirs, and fine cheeses.
2. Leslieville
With a local business district and a family friendly vibe, Leslieville has earned a reputation for fun. The neighbourhood has served as the backdrop for multiple films and TV productions and offers plenty to artists, history buffs, and foodies alike.
Locally owned and operated restaurants are one of the neighbourhood's biggest claims to fame. There's also a unique smattering of art galleries, yoga and fitness studios (including a circus gym!), small grocery stores, bookstores, a jewellery-making studio, and local clothing designers. For health conscious individuals, there are excellent pitstops for wholesome snacks, smoothies, and superfoods, or to pick up a home-baked treat for your four-legged friend.
4. Church Wellesley Village
You might be most familiar with Church Wellesley Village as the site of Toronto's massive annual Pride celebrations. But there's a lot going on in this inclusive neighbourhood year-round, including its fantastic small business scene. Alongside from the great mix of eateries, salons, and bars, you'll also find a few hidden gems, like a zen-filled dog training and grooming parlour, a strings instrument showroom, a custom floral shop, a fresh fruit market, a queer bookstore, and the most popular bathhouse in Toronto.
The neighbourhood is also becoming well known for its high-end fashion accessories, including a luxury eyewear shop and men's clothing boutiques. Squeeze in a pilates session, then treat yourself to sushi, pierogies, a bowl of fresh ramen, or homemade Indian cuisine – all brought to you by local business owners.
3. Kensington Market
Often hailed as one of Toronto's most eclectic neighbourhoods, Kensington Market is an amalgamation of vintage clothiers, international eats, cannabis retailers, and dessert shops, among other offerings. This is a foodie's destination at heart, as you can find just about any type of cuisine your appetite desires: empanadas, falafel, fried chicken, and a restaurant that puts mango in everything.
The neighbourhood more closely resembles a street market compared to the average avenues of shops and boutiques. Because of the diverse backgrounds of the residents here, it's no surprise that its small business scene reflects a multitude of food options, vintage wares, and modern needs. Just a walk through the neighbourhood reflects the personality of its residents – truly a work of art in itself!
5. The Annex
One of the most sought-after neighbourhoods in the city, The Annex hosts both established – and often affluent – professionals and a vibrant student scene. Because of the it's proximity to the University of Toronto, many of the local business offerings here cater to a younger crowd. Expect to see the best of the best in terms of bars, coffee shops, and restaurants, most of which offer student-friendly pricing.
There are several small theaters in the area, as well as bookstores and art galleries owned by locals. There's a high focus on health here, thanks to natural food stores, herb and nutrition shops, multiple fitness facilities, and a fresh market offering prepared foods for quick, healthy meals. There's even a yoga studio where your favourite furry friend can join you!
If you're considering a move, Properly can help you find a new home in a neighbourhood that meets your needs – whether you're looking for a selection of local businesses, plenty of parks, or a great school district. Visit properly.ca whenever you're ready to get started.