Good news, mobile users: Finding your next home just got a whole lot easier!
Properly
is a different kind of real estate brokerage. It's the stress-free, full-service, modern way to move.
Learn more
You've been asking us for a Properly app for a while … and we're excited to share that it's finally here: Properly Home Search app is now available on the Apple App Store and the Play Store!
Have you ever dreamed of finding the perfect semi-detached house in Corktown from the comfort of your couch? Or, have you dreamt of having a push notification push you through the doors of a check–off-all-your-boxes Gastown condo? We've been working hard to make those customer-centric dreams come true via the Properly Home Search app, available for both iOs and Android users.
And, it's only the beginning of what's to come for delivering even more products, features, and functionality for buying and selling homes — conveniently at your fingertips.
Whether you're casually browsing listings or actively planning your next move in the Toronto and Vancouver areas, our all-new Properly Home Search app makes it easier to do both. It also makes it more convenient to get quick and accurate estimates on active home listings, and instantly book a home tour.
Plus, you can now easily share your dream home finds with family, friends, and your realtor so you can finally find the home you've been dreaming of.
Created with the help of our team of real estate experts, with the new home search app you can:
DISCOVER THE LATEST LISTINGS
If a home is for sale, you'll see it here. Plus, you can set custom search filters to find homes that match your must-have building types, neighbourhoods, and features.

SEE ESTIMATED SALE PRICES
Get instant insight into sale prices, all powered by Canada's most accurate free home value calculator — Properly Instant Estimate.

TOUR PLACES YOU LOVE
Get matched with a local Properly agent to visit the homes you love and get data-driven advice for navigating the market and negotiating an offer.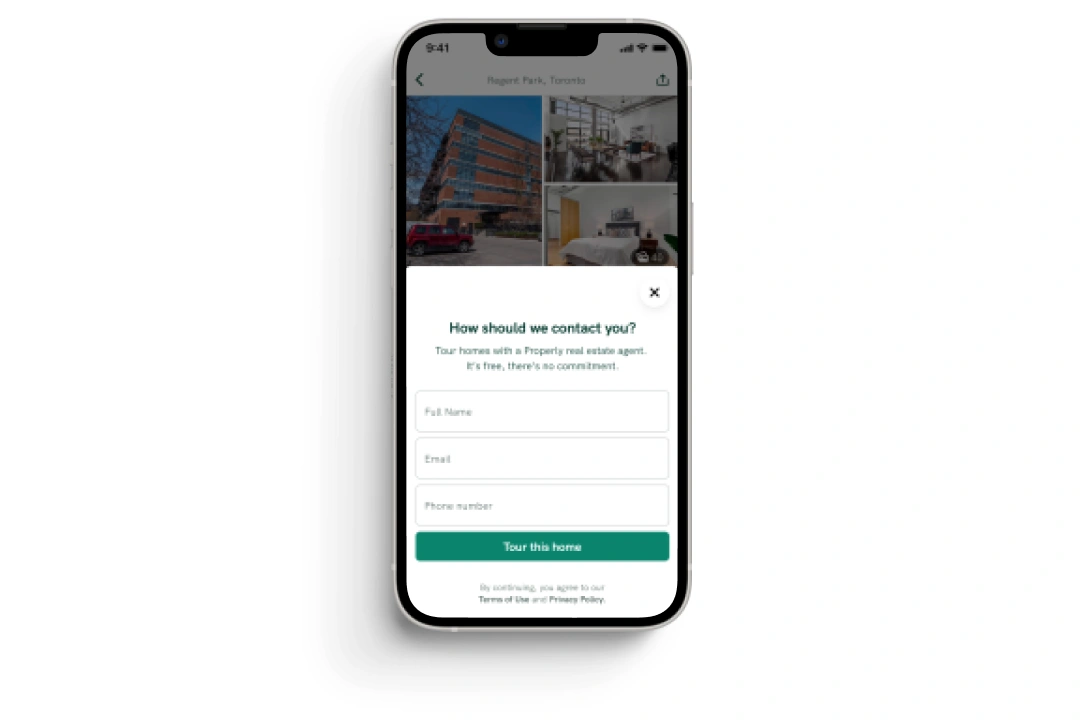 NEVER MISS A NEW HOME
Easily save your searches to learn about the latest listings as soon as they hit the market.


WE'RE JUST GETTING STARTED
We're regularly adding new features to the Properly Home Search app. Having trouble with something or want to request a new addition? Reach out to us at support@properly.ca!
Heads up! Properly currently operates in the Greater Toronto Area and Metro Vancouver region, so even though *technically* anyone can download this app, for now, you'll only see listings in our active markets.
DISCLAIMER: This article is provided for informational purposes only. It is not an exhaustive review of this topic. The content is not financial or investment advice. No professional relationship of any kind is formed between you and Properly, Properly Brokerage, or Properly Homes. While we have obtained or compiled this information from sources we believe to be reliable, we cannot and do not guarantee its accuracy. We recommend that you consult a trusted professional before taking any action related to this information. Properly is a tech-enabled real estate brokerage that is transforming the home buying and selling experience with AI-powered home valuations and a modern streamlined service. We recommend that you compare and contrast your options, read the fine print, and conduct detailed research into any real estate, loan, and/or investment provider before using their services.
Properly is a Canadian tech-enabled real estate brokerage transforming the home buying and selling experience as the only service in Canada that helps homeowners to buy before they sell.